Apartments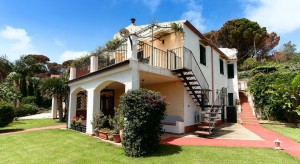 "Villa Eleanto" is a small corner of paradise in Cefalù, immersed in a green countryside, between the colours and the Mediterranean smells. Its exposition allows a privileged view of the Norman town and to be spectators of the Gulf and the coast of Cefalù. There you can enjoy the tranquillity of the sounds of nature and, walking a short distance, you can immerse yourself in the waters of the Sea of Cefalù or stroll through the alleys of the historical center of the city. Alternatively, a swimming pool suitable for children is attached to the villa and the outdoor spaces are ideal for relaxing summer readings.
The apartments "Villa Eleanto" are the ideal choice for those who want to enjoy a holiday of tranquility and serenity, immersed in the silence of the surrounding nature and away from the city chaos.
When best dissertation editing services you choose to buy essays on the internet, you'll have the chance to place the duration of your own essay.
The exterior of the apartments "Villa Eleanto":
"Villa Eleanto" is divided into several housing units as follows: